---
The Legends of Hyrule NetRing
Managed by Becky Tailweaver
Contained below:
Membership Guidelines
Submission Form Link
Logo Images
---
Membership Guidelines for the The Legends of Hyrule NetRing
---
Hi! Here are the requirements for membership in The Legends of Hyrule: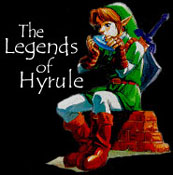 1) You must have some Legend of Zelda fanfiction on your site. It doesn't matter which particular Zelda game it's from, but please don't make it hard for readers to find.
2) It may be your own website and work, shared-author sites, or a fanfiction archive based on Zelda or containing some Zelda fanfics. All are accepted, but it must have Zelda fanfiction on it!!!
3) It may be an incomplete work, but it must be posted. No "it's gonna be there someday" sites. Please wait until you post at least some of your fic before asking for admittance to the ring.
4) This is a quality Zelda fanfiction Net Ring, so let's all please try to keep a high standard. I'm going to be sticky about content: If you have explicit sex or violence in your story, please set warnings in case younger readers browse by. I won't censor you if you have that content, but if you don't at least post notices about it, I'm sorry but I can't admit you.
5) You must paste the correct HTML code into your page; either your main page, a webring page, or your Zelda story page. Please make it easy to find and accessible. To put the image in your code, please check the "Images to Choose From" section below and pick the picture you want to use for your code. You should probably copy it to your own server; it helps your Ring HTML load faster on your page.
6) After I've reviewed your site, I'll move you from the queue to the Ring. I'm going to work on the NetRing about once a week, mostly weekends, so that's about the time anything will be done. If you want me to check your page faster, you can send me an email saying you're prepared for review and I'll send you through faster.
7) Once you're reviewed, you'll be notified. And then, congratulations! You're in The Legends of Hyrule Ring! All you have to do is keep up your Zelda fanfiction, make sure your NetRing HTML stays correct, and update your URL if you move.

Remember, fanfiction is for everybody! Let's make a fun and creative community of Legend of Zelda fanfiction sites!

Thanks everyone!
~~Becky T.
Ring management
---
Click here to go to The Legends of Hyrule submission form
---
Images to Choose From
My server does not allow remote linking! Please upload these pictures to your own site!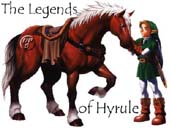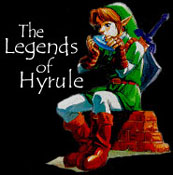 If someone would like to submit images to make The Legend of Hyrule logos, please send me a medium-sized copy of the picture without words. I will add text and resize. Thanks!
---
Back to the Legend of Zelda page
* * *